DRAGON CHARGE! This article needs more Rescue Soul put into it!
Actually, this article is a stub, meaning it needs more info. You can improve this Tomica Hero Wiki article by expanding it.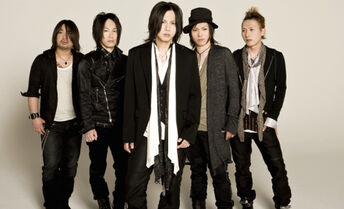 Camino, stylized as camino is a Japanese rock band founded in 2003 that works for record company Avex Group. They perform original music as well as work for anime, dramas and tokusatsu.
Their hit single STORY was chosen to be the first opening of the series Tomica Hero: Rescue Force and their next single The Life was chosen to be the second opening during the second half of the show.
Members
Hayato - Lead vocalist and singer
Kiku - Guitarist
Taka - Bass Guitarist
Ryousuke - Keyboard
Rehit- Drummer
Discography
Tomica Hero: Rescue Force
External Links
Ad blocker interference detected!
Wikia is a free-to-use site that makes money from advertising. We have a modified experience for viewers using ad blockers

Wikia is not accessible if you've made further modifications. Remove the custom ad blocker rule(s) and the page will load as expected.