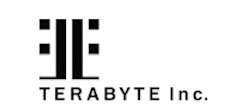 Terabyte Inc. or simply Terabyte is a computer graphics, VFX and video development and production company based in Sopporo, Hokkaido, Japan that was founded on May 9, 1997. The studio is primarily known for graphics design and developing CGI rendering and animation for movies, video games, websites and TV shows. One of their notable projects was making the CGI effects and designs for the Tomica Hero Series and the feature film Tomica Hero: Rescue Force The Movie: Rescue The Mach Train! at their FUTAGO CGI Studio in Kawasaki City.
External Links
Ad blocker interference detected!
Wikia is a free-to-use site that makes money from advertising. We have a modified experience for viewers using ad blockers

Wikia is not accessible if you've made further modifications. Remove the custom ad blocker rule(s) and the page will load as expected.